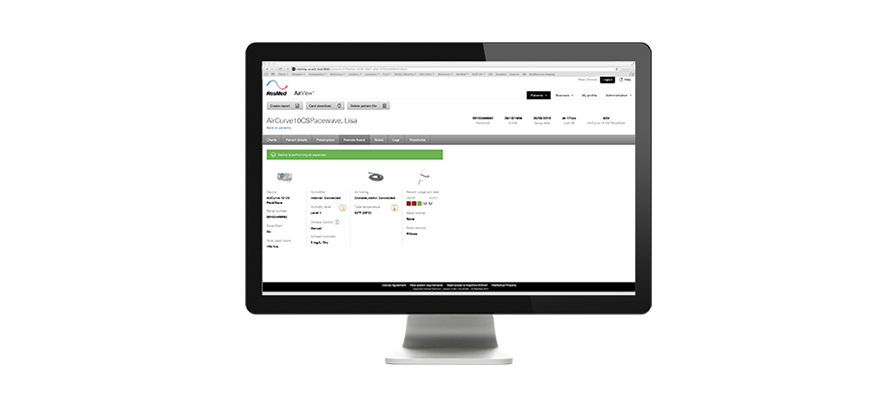 Data Analysis in CPAP Machines
Innovative and modern CPAP machines now offer heated humidification, off-grid or portable power options and therapy tracking software. Aside from the traditional compliance tracking CPAP machines, data capable CPAP machines are now available.
Data Capable CPAP Machines
There are CPAP machines that are classified as data capable machines. This type of CPAP machine uses software that allows the OSA patient to track the performance and progress of his therapy. The CPAP software will be able to get the hard data to gauge the efficacy of changes in therapy and spot issues that may affect the therapy. The therapy information is helpful as it is the basis of your doctor's changes in your therapy. Based on the data, the doctor might change the mask or either increase or decrease CPAP pressure to improve therapy performance.
A data-capable CPAP machine is capable of measuring the number of hours it was used much like the standard compliance tracking CPAP machine, and tracks advanced data such as the leak rate, apnoea-hyponeao index (AHI), even the average pressure in the case of an APAP machine.
The following CPAP machines are capable of recording all data.
• IntelliPAP Standard Plus CPAP Machine with SmartFlex
• ICON Premo CPAP Machine with Built-In Heated Humidifier and ThermoSmart
• Transcend II Travel CPAP Machine
• S9 Elite™ CPAP Machine with EPR™
• PR System One REMStar 60 Series Pro CPAP Machine
• PR System One REMstar Pro CPAP Machine with AutoIQ
The information or data recorded depends on the machine. There are CPAP machines that have on machine screen display for the quick review of therapy metrics. AHI and leak rate information of the previous night are on display so the user can correct whatever needs adjustments.
Devilbiss IntelliPAP Auto Adjust has a SmartCode which facilitates reports through the internet. The code is accessible through the machine's on screen display then entered though the appropriate product page where a report is generated.
There are machines fitted with external software to download the complete data recorded by the machine for analysis. This feature allows an OSA patient and his doctor to review any night of therapy. Other machines have time frames of 1 night, 7 nights, 30 nights and 90 nights.
CPAP Software
A CPAP machine does not need software to run. The software, however, is relevant as it allows CPAP machine to download gathered information. CPAP software is proprietary that is compatible only with the manufacturer's machine. The software permits the doctor and the patient to review and analyze the recorded data by the hour.
Some of these proprietary CPAP software are:
• EncorePro: Philips Respironics (for sleep professionals)
• EncoreViewer 1.0: Philips Respironics (for patients)
• ResScan 3.3 and ResScan 3.7: Resmed (for sleep professionals)
• SmartLink Therapy Management Software: DeVilbiss (for sleep professionals and patients)
• Performance Maximizer: Fisher & Paykel (for sleep professionals and patients)
Data Analysis
Software data are analyzed and interpreted by a sleep doctor or clinician. Currently, there are websites that help patients understand how to interpret their data.
There is a growing movement for patients to analyze their own data. There are sleep doctors who are for self-monitoring but these patients should not take the initiative to change the CPAP pressure on their own. Consultation with a professional is highly advised.
Give us a call NOW at 1300 750 006 or pop into one of our CPAP clinics Victoria . We are located in Melbourne, Wantirna and Frankston